Great value, THF free Profec glue & cleaner, plus Tangit & Griffon
At Bosta we offer a complete range or glues and solvent cleaners for joining PVC pipe and fittings. Our own quality brand Profec offers both a PVC glue and a solvent cleaner, giving you everything you need to complete your piping system.
We also stock a range of market leading brands, including Griffon and Tangit. They come in a variety of pack formats, including tubes, and tins, either with an integrated brush in the lid or with a flat steel lid, for when you need a specific brush size. So, whatever the job we have a jointing solution for you.
You can also order PVC pressure pipe, glue fittings, pumps and filters through our webshop, meaning that doing business with us is convenient, quick and easy.
Our range of glues for joining PVC pipe and fittings
Our quality own brand product, Profec PVC glue, is our best value choice. Being THF free, it is better for you and better for the environment too. The tin comes with an integrated brush in the lid, so in most instances no additional brush is required.
The table below shows the attributes of the glues in our range, helping you to select the right one for your project.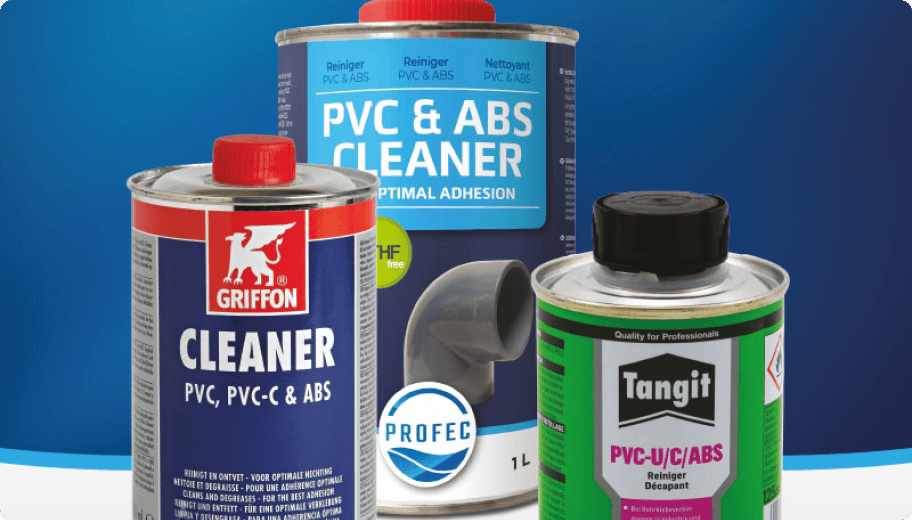 Our range of solvent cleaners, including Profec, Griffon and Tangit
We also stock a range of solvent cleaners, including our own brand Profec. As with the Profec PVC glue, the cleaner is THF free and offers quality at a great value.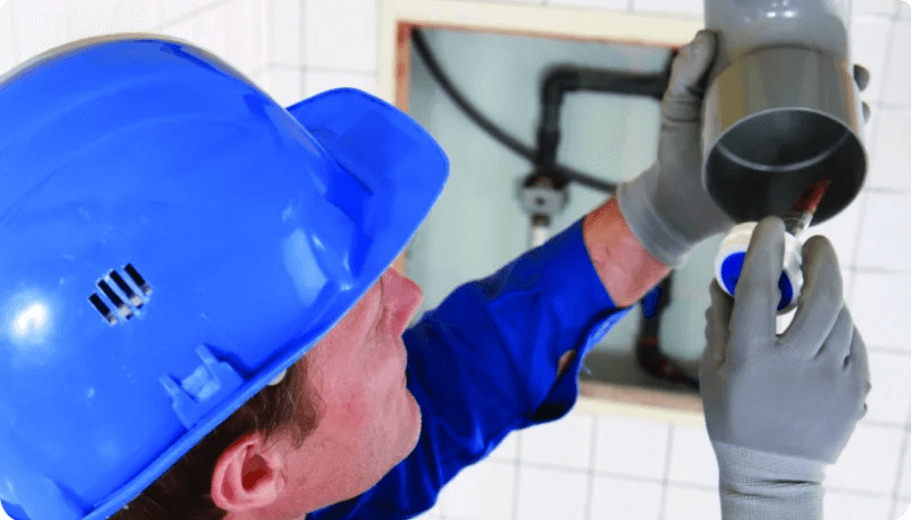 Joining PVC fittings to rigid and flexible PVC pipes
To ensure the perfect join between PVC pipes and glue fittings, there are essential steps that need to be taken. Before starting, ensure the fittings and pipe are of compatible size and standard, and that the glue and cleaner are within 12 months of manufacture.
Good preparation is key to a strong, leak free joint. This is also true for glue application and assembly of the joint. Visit our
FAQ section
for detailed step-by-step instructions on preparation, gluing and assembly, as well as drying/cure times. In the
FAQ section
you will also find guidance on selecting the appropriate application brush size.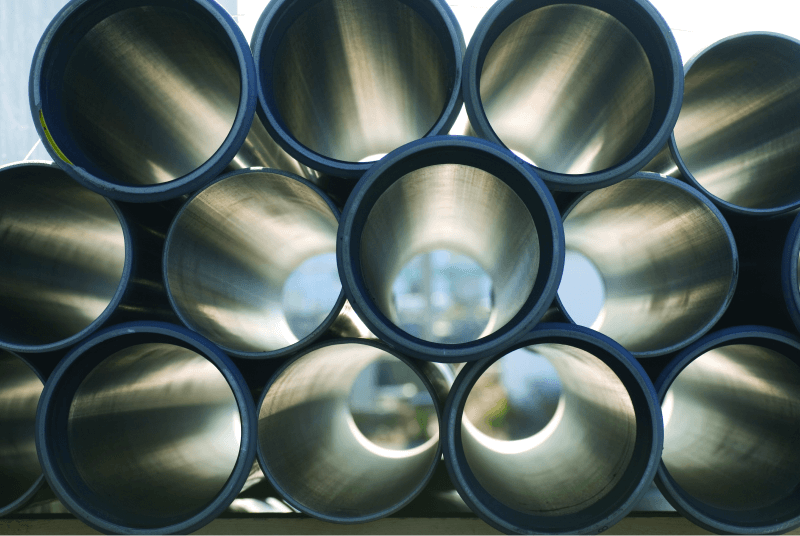 If you are buying glue, you are likely to require PVC pipe too. We have an extensive PVC pressure pipe range in both metric and imperial dimensions, available in short and longer lengths.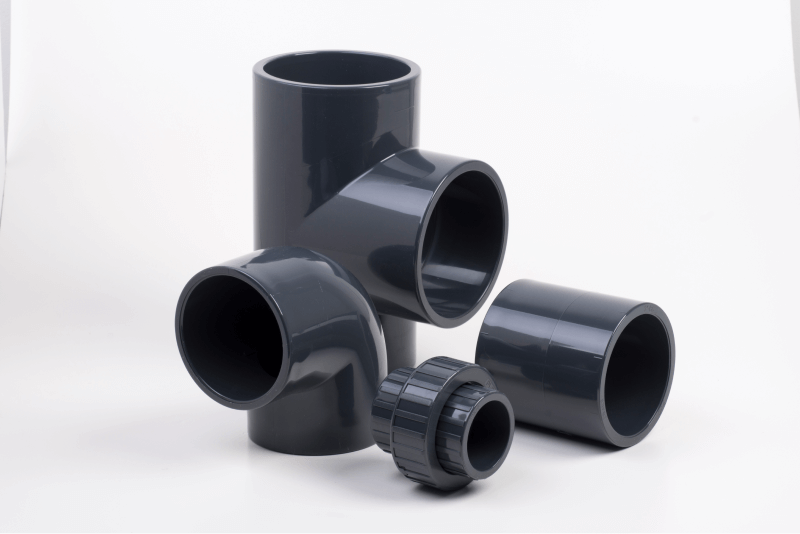 We offer an extensive range of metric and imperial PVC glue fittings to complete your plastic piping systems.
Our PVC glue fittings used with a PVC glue suitable for the application, produce pressure-tight joins up to 16 bar pressure rating. Our range includes t-piece, elbows, sockets, flanges, s-bends, y-pieces and caps.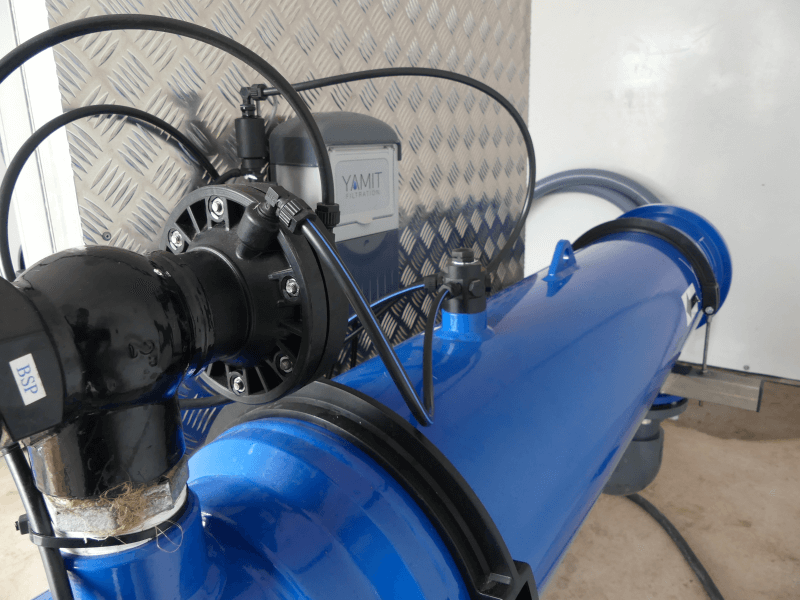 Pumps and filters are integral to most piping systems, and we offer an extensive range to suit a wide variety of applications in both commercial and residential settings, such as swimming pools, irrigation, industry, livestock & agriculture, and rainwater harvesting.

Our
team of experts
are available to discuss your requirements and advise on solutions for your project.
Browse our pumps range